The best restaurants in Schaumburg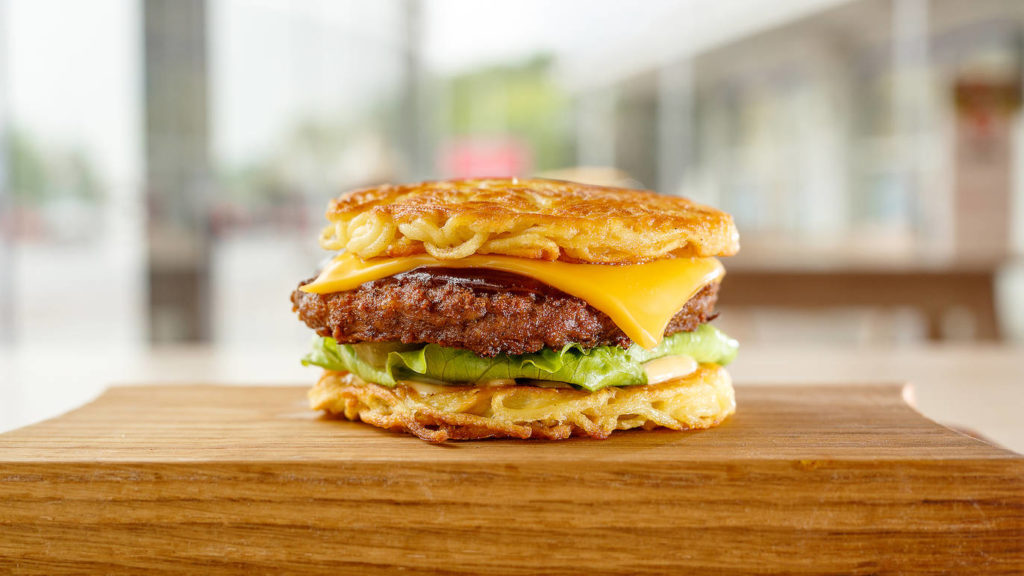 Don't turn your nose up at this Midwest suburb – 
Our list of the best restaurants in Schaumburg includes some real gems.

Written by Samantha Nelson
Wednesday, August 11 2021

Best known for the Renaissance Schaumburg Convention Center Hotel and Woodfield Mall, Schaumburg, Illinois's restaurant scene is dominated by big chains meant to please business travelers and suburban families alike. But don't let that phase you. This Midwestern suburb also offers some standout, family-owned spots serving up everything from hearty burgers and fried oysters to Italian comfort food. Plus, its status as one of Chicago's biggest suburbs has made it an ideal testing ground for small operators looking to expand their reach. So, consider this your guide to the best restaurants in Schaumburg – that is, if you're looking for something a bit more memorable, and only slightly off the beaten path.
Best restaurants in Schaumburg
1. Westwood Tavern and Tap
Sports fans can take advantage of this spot's many TVs and tableside taps dispensing beer –the solid craft beer list emphasizes Midwestern brews – but anyone can appreciate the eclectic menu, which mixes sushi, tacos, burgers and pot roasts. Plus, the two patio fireplaces help extend al fresco season and there's an outdoor bar so you can get another round without leaving the sun. 
2. Kuma's Corner
Kuma's is one of the best burger places in Chicago, and you'll find a nearly identical menu and heavy metal soundtrack at their suburban outpost. Dig into one of the 16 music-themed burgers on the menu, which range from classic to crazy. Not to leave anyone out, the restaurant also offers vegan burgers and gluten-free buns. Along with offering local beers on tap, Kuma's also regularly hosts special tappings and release parties.
3. Tokio Pub
This hip sibling to Shaw's Crab House combines Japanese, American and Latin flavors. Take, for example, the burger served on a bun made from ramen noodles or the light lunch menu filled with ceviche and fish tacos (best enjoyed on the patio). Bargain-savvy diners flock in for half-price food and drink during happy hour and the sushi and sangria specials offered all day on Sundays.
4. Ricardo's
A Schaumburg institution, Ricardo's is owned by a couple who met working at the restaurant and wound up buying the place. Customers have been returning for decades to dine on classic Italian fare including chicken vesuvio and angel hair with shrimp and scallops. Families gather in the main dining room's booths, but the space also has several areas perfect for private parties of up to 50 people.
5. Brazil Express Churrasco Grill
Schaumburg does have an outpost of the national chain Texas de Brazil, but we prefer this more-affordable family-owned spot for all-you-can-eat meats. The Brazilian steakhouse serves skewered meat such a fillet mignon and bacon-wrapped chicken breast tableside and all meals also come with cheese bread, mashed potatoes and sweet fried bananas, plus a salad and hot bar serving everything from black beans and rice to apple salad. It's also an Autism-friendly spot that pays special attention to making a pleasant dining experience for all. 
6. Chicago Prime Italian
This family-owned spot serves big portions of made-from-scratch Italian comfort fare crafted with an emphasis on local ingredients. This year, the restaurant also launched lunch service, but be warned that the menu might have you tucking in for an afternoon nap. Don't feel like pasta? Chicago Prime Italian is the sister restaurant to nearby Chicago Prime Steakhouse, so you know the meats are top-notch. 
7. Pilot Pete's
Aviation fans of all ages will enjoy the best views of Schaumburg Regional Airport's runways you can get without needing an airline ticket. The mix of hanging airplanes, palm trees and tiki kitsch might be cheesy, but the restaurant's lobster nachos and Caribbean bread pudding are worth trying. And they're just part of a huge menu, making the place an idea spot for groups and families with disparate tastes.
8. Toasty Cheese
The beloved food truck's "not-so-mobile eatery" serves as a place to experiment with dishes you won't find on the road. Savor luxe spins on classic comfort food with a menu of panini packed with cheese along with duck bacon or grass-fed rib eye. The restaurant also sells bottles of the wildfire honey used to top their sweet potato fries.
9. Benjyehuda
Schaumburg has the sole suburban outpost of the Chicago-based chain of fast-casual Middle Eastern fare, Benjyehuda. Grab a quick, healthy bite by customizing your meal with a choice of chicken, steak, lamb or falafel served in a pita or over rice and covered with hummus, Jerusalem salad and hot sauce. If you're feeling indulgent, add on a side of rough-cut fries topped with Wisconsin cheddar.